Engageli's digital learning platform is purpose-built to drive strong outcomes by providing a superior learning experience for learners and educators.
Top European Institution Chooses Engageli to Improve Teaching and Learning Experience for Thousands of Students and Faculty. Learn more ⟶
Engageli's
digital learning platform
enables higher-ed institutions to provide educators and learners with an active, social, collaborative, inclusive and engaging learning experience.
Hear it from a few of our forward thinking
partners around the world
"We need online tools that support classes, not just meetings. Engageli represents the next level in platforms for teaching and learning."
"As we craft our strategic directions for the future, we need to be intentional with our EdTech ecosystem. Engageli supports our vision to reimagine the learning experience for all our students."
"I finally have an easy way to lead meaningful group work and case studies. I would choose Engageli over any other existing tool that my university offers."
"It is time for new and better ways to support flexible, accessible and authentic education in the new world of learning. We are looking forward to implementing the Engageli experience platform that is designed with the learners in mind, whether they are joining us live from Berlin, Kigali, Accra, Cape Town, Nairobi or Los Angeles."
"Engageli provides a unique duality for online education by allowing me to easily shift between flexible peer-based working groups and one-on-one interactions with students who need individualized attention. This facilitates a cooperative and more inclusive learning experience that is especially beneficial in a diverse classroom with underrepresented minority students."
"Engageli setup expands my ability to increase meaningful small group interaction during class in both online and face to face environments. With Engageli, I also have a better sense of what goes on with my students, the engagement monitors provide a quick sense of when I need to increase engagement or start an exercise."
Where learning
comes to life
For learners ease of use, the Engageli platform features an intuitive interface that is entirely web-based and requires no installation.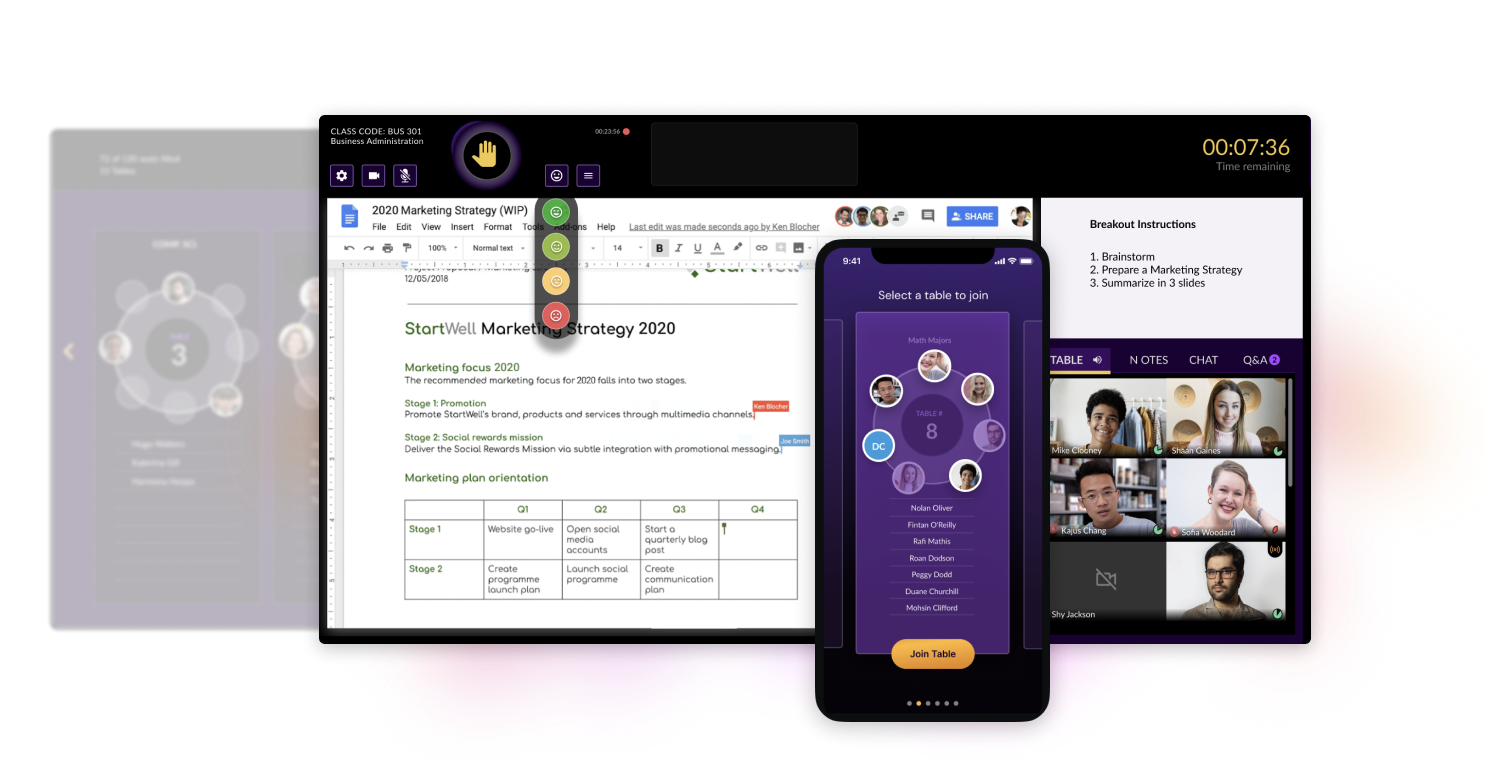 Accessible, secure and seamlessly integrates with your learning systems