From November 5 - 8, 2023, QM Connect will be shaping the future of high-quality education in Bloomington, MN. This year's conference theme is Milestones, Momentum, and Innovation.
With a mix of thought-provoking keynotes, hands-on workshops, and speaking sessions, this conference is designed to support anyone committed to quality in education. Our team at Engageli will be there to join the conversation!
Top Reasons to Attend QM Connect 2023
Still not sure if you should attend? Here are just a few of the benefits of joining the online education community at QM Connect:
New Connections: Throughout QM Connect, attendees have many opportunities to connect with like-minded professionals, share ideas, and meet industry leaders. So, bring your business cards and get ready to make meaningful connections!
Innovative Research and Ideas: During the conference sessions, poster presentations, and workshops, you will get the latest information about online learning. Come prepared with your challenges to pick up actionable strategies!
Helpful Learning Tools: The Exhibit Hall will be filled with innovative solutions designed to improve the educational experience. Don't forget to stop by Engageli at Booth 13 to experience our virtual collaboration platform!
Four Engaging Days at QM Connect 2023
The many sessions and networking opportunities at QM Connect can be overwhelming, so we put together a handy guide spotlighting key events to help you get the most out of this conference.
Feel free to download this itinerary as a printable guide to bring with you to the conference. Don't forget to stop by the events marked with the Engageli bowtie to meet our team!
Day 1: Sunday, November 5, 2023

Note: The below workshops on Sunday are a separate fee, please see the conference pricing for more information.
Design Engaging Primary Courses

8:00 am
Explore learner-centered design in the master course model with Amy Grincewicz in Designing Primary Courses that Promote Significant, Engaged Learning.
Explore the Alignment Between QM and Accreditation
9:00 am
Join Quality Matters leadership, Yaping Gao and Deb Adair, for a workshop on Using QM Implementation as Evidence for Institutional Accreditation.
Increase Your Productivity with ChatGPT
1:00 pm
Learn how to automate tedious instructional design tasks with Wesley Kinsey and Page Durham in Automating Instructional Design: Using ChatGPT and AI Tools to Increase Productivity.
Learn How to Get QM Certified
2:00 pm
Join Melissa Poole, the Director of Quality Assurance at Quality Matters, for a workshop on Pathways Toward QM Program Certification.
Network at the Welcome Reception
6:00 pm
After a busy day of learning, take the time to recharge with some conference treats, plus network during an early look at the exhibitors!
Day 2: Monday, November 6, 2023
Attend the Opening Keynote Panel
9:00 am
Join an engaging keynote panel hosted by Deb Adair, Propelled by Quality: Looking Forward to a Flexible Future, to discuss meeting increasing student demands for flexibility while maintaining quality.
Discover Strategies to Increase Student Engagement
10:45 am
Looking for actionable ways to increase student engagement? Join Barb Altman and Andria Schwegler in Stewards of Another Place: Implementing Online Strategies for Community Engagement.
Join the Poster Session
11:45 am
Discuss a range of topics at the poster session, from using AI in teaching and learning to building community through book clubs.
Learn to Create Collaborative Asynchronous Experiences
2:40 pm
Join Anita Chawla from Engageli and Eric Stortz from DeVry University in Creating Engaging Asynchronous Learning Experiences with Watch Parties. You'll leave with insights into the asynchronous design that's providing connected, collaborative experiences for DeVry students, emulating live synchronous learning.
Practice Assessment Feedback Strategies
4:00 pm
Explore student assessment in an interactive session with Sheila Cuffy in Stop the Student Head-Scratching: Practicing Fun Assessment Feedback Strategies that Work.
Day 3: Tuesday, November 7, 2023
Learn How Analytics Can Predict Student Retention
8:45 am
Join Sherry Olsen for a data-driven strategy to improve student retention and success in Revolutionizing Student Retention: Predictive Analytics for Proactive Academic Advising.
Center Both Accessibility and Innovation
11:05 am
Learn how to prioritize both accessibility and innovation in course design with Sara Ombres in Accessibility and Innovation: How Can We Ensure Both?
Explore the Booths to Discover Innovative Tools
1:00 pm
Head to the Exhibit Hall to visit with sponsors and exhibitors. Make sure to stop by booth 13 to try out Engageli, a collaborative learning platform!
Cultivate a Community of Care
2:50 pm
Communities of care offer student support. Learn how to create this model at your institution with Stacey Ludwig Johnson in Putting Students First: Cultivating a Community of Care.
Attend the Keynote Panel
4:00 pm
Listen in on a thought-provoking keynote panel on Back to the Future: Have We Boxed Ourselves In or Can QM Serve as a Guidepost on the Path Forward?
Day 4: Wednesday, November 8, 2023
Network Over Breakfast
8:15 am
Grab a coffee and hearty breakfast to start off your final day at the conference. Sit with a group you haven't met to make some last-minute connections!
Discover How to Prepare Teachers for Virtual Learning
9:00 am
Explore a professional development model designed to cover online learning with Deborah Banker in Preparing Teachers for Virtual Learning: How to Accomplish the Task with Badges and Certificates.
Learn About Inclusive Teaching Through Universal Design
10:00 am
Explore inclusive teaching in higher education with Humberto Hernandez Ariza in Universal Design for Learning and Its Intersections with Culturally Sustaining Pedagogies.
Celebrate at the Closing Session
11:00 am
After four days filled with learning and connecting, celebrate the end of the conference at the closing session.
Explore the Mall of America
1:00 pm
The Mall of America is filled with fun activities to close out your time at QM Connect - check out the aquarium, experience FlyOver America, or try an escape room for a unique end to the conference!
How to Engage with Us
As you navigate QM Connect, we at Engageli want to join the conversation with you around shaping the future of innovative and high-quality education. Here's how you can connect with us during the event.
What is Engageli?
Engageli is a virtual collaboration platform purpose-built to deliver optimized teaching and learning experiences for everyone. An alternative to traditional video conferencing tools, Engageli enables you to facilitate live and asynchronous learning sessions that help your students connect and succeed. With Engageli, you can measure the impact of your classes with real-time data that provides insights into student engagement and outcomes.
Where to Find Engageli at QM Connect 2023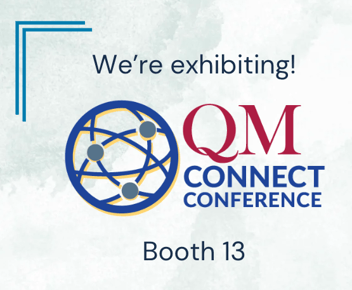 Visit Engageli's Booth:
We invite you to experience our virtual collaboration platform first-hand! Visit us at Booth 13, where our team will walk you through the platform, answer questions, and discuss how Engageli can meet your specific online learning needs.
Find us on Social Media:
Stay updated and join the conversation with us online. Follow us on:
LinkedIn: Engageli
Twitter: @Engageli
Use the hashtags: #ZoomOutEngageIn #QMConnect
Armed with this guide, you're set to extract maximum value from your experience at QM Connect 2023. And remember, the Engageli team is eager to connect with you! Whether it's a quick chat at our booth or a deeper discussion following our session, we can't wait to discuss the future education with you.
---

Can't make it to QM Connect in-person, but still interested in experiencing Engageli firsthand? Try our new immersive experience to explore the Engageli platform!