Flexibility in learning is essential to creating equitable access for learners from all backgrounds.


Whether a learner needs to join a session on a commute, between meetings, on a bus, or anywhere on the go, they should have the opportunity to participate fully in an engaging way. With typical video conferencing technology, mobile experiences are inferior to desktop-based versions of the app where mobile learners cannot actively participate or keep track of their peers. At Engageli, we know it is essential for all learners to have an engaging, active experience to make the most of their learning; that is why we are committed to creating mobile apps that enable all the functionality possible on the browser version.


With Engageli's mobile apps, learners have the opportunity to do just that! With learners in control of their experience, they have everything at their fingertips:



Easily connect to the live session and collaborate with peers at your table!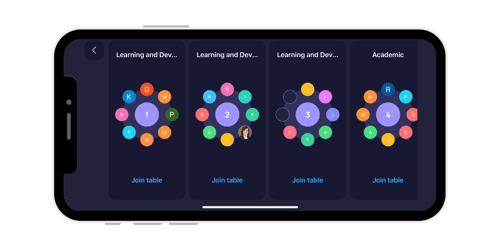 Actively participate in activities on whiteboards, documents, chat, and Q&A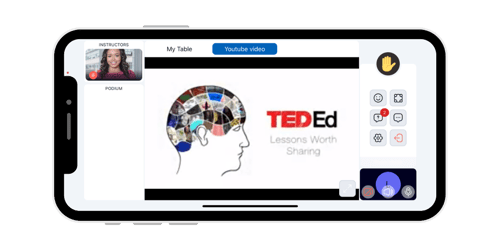 Raise their hand to share their thoughts with the whole room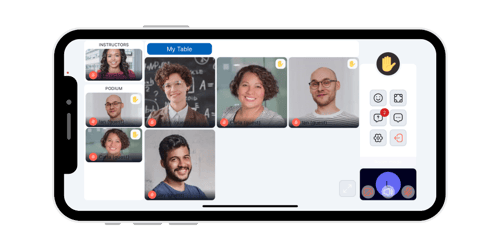 Clearly focus on the instructor and the materials being presented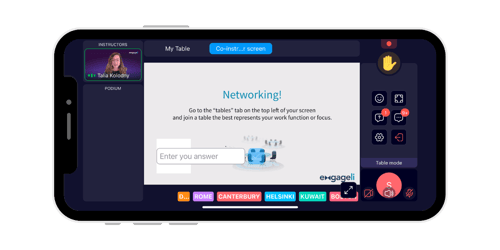 Engageli currently has an iOS app that learners can download from the

Apple App Store today

! And our Android app and a dial-in option will be available for learners in the Summer of 2023 so all learners regardless of background or circumstance can participate in an active Engageli learning experience.

Interested in the magic of engaged learning? Visit engageli.com/getting-started to book your own demo of Engageli and our learner app.