The new cry of CEOs, particularly in the tech space, is remote work causes lower individual performance and reduced company productivity. As a result, there has been a trend of companies mandating their employees back to the office for at least part of the week. Some of these companies, including video conferencing leaders, were at the forefront of enabling remote work during the pandemic.
Ironically, these return to office policies are demonstrating that these companies do not believe in the abilities of their own platforms or trust their employees know how to be productive without being in physical proximity to one another.
Engageli's Platform Enhances Employee Trust and Performance
Here at Engageli, we have a different perspective. We have built a culture centered on teamwork, innovation, and effective learning through our product. We believe in the power of our platform not only to facilitate business decisions but to grow relationships through purpose-driven, intentional collaboration. When employees work in an environment where their passions, creativity, and individual contributions are honored, trust inevitably follows and that leads to the opportunity to bring the best versions of themselves to the company no matter their location.
This isn't just a matter of being friendly; it's a matter of respect and learning. At Engageli, every voice is given the chance to be heard. Working in our virtual environment creates a level of courtesy to hear people out. People notice more that they can't talk over each other and are made better listeners through virtual collaboration on Engageli. This is important because sometimes the best solutions come from those who may hesitate to speak up in a setting they're not comfortable with.
We believe that we can only be successful by being the best experience not only for our customers and partners, but also for our internal team. We understand that we are only as good as our team, and we're fortunate to have team members who champion our mission, values, and product. Being globally dispersed allows us to bring together a diverse array of talent, perspectives, and experiences that would not be possible without remote collaboration.
Engageli's Platform Enables a Culture of Success
Engageli was purpose-built with a mission to create a learning environment for any type of virtual work and learning, focusing on outcomes. Unlike video conferencing platforms built for business meetings, Engageli focuses on connecting people meaningfully, building relationships, and facilitating productive debates and decision-making.
Engageli's work table architecture helps enable our culture. Work tables allow employees to sit with their team and collaborate in ways that are not possible even in the office. Unlike traditional breakout rooms, Engageli work tables enable small-group connections and informal conversations while still remaining connected to the larger group. The format of work tables encourages people who are more reserved to be present and open with their views, and the intimate setting enhances productivity by providing the time and space for all types of people to participate.
With the ability to switch work tables, share screens, and collaborate on live documents, our platform has been instrumental in driving projects forward and getting work done, even when team members are continents apart. We offer a way to be productive for every level and work style in our platform.
Zoom Out, Engage In
In a world where the ability to communicate and collaborate remotely is more important than ever, it's crucial to have a tool that you can trust to enable your team's culture and productivity. Unlike platforms that even their creators find limiting, we believe in the power of Engageli to bring people together. We stand by our core values of continuous learning and passionate commitment to our mission. We are nimble and able to adapt quickly. We trust our team and their passion for our platform, and this enables us to innovate at a pace larger companies can't match.
In the recent push for return to office - often reflecting an underlying culture of micromanagement - we firmly believe that people will behave how they are treated. Treat your team with trust and respect, and you empower them to be the best versions of themselves.
Let's "zoom out" from the outdated views on remote work and the limitations of virtual platforms. Let's "engage in" with a future built on trust, collaboration, and the passion to make a difference.
---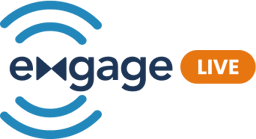 Interested in continuing the conversation on remote and hybrid work? Join our upcoming EngageLIVE on September 12. Dana Sednek, the former Intuit Head of Learning Enablement and renowned expert in digital transformation, will discuss the truths and debunk the myths surrounding the ever-evolving work culture and environment.