Engageli: First Look at a Zoom Educational Alternative

I'm impressed with Engageli. Particularly for a first version, it seems full-featured and intuitively, worked seamlessly, and showed sensitivity to the kind of fluid human interactions that are necessary in lively, student-centered class

—
Michael Feldstein
Chief Accountability Officer at e-Literate


New Zoom Competitor Targets Higher Ed Users

Ed-tech start-up Engageli has raised $14.5 million to build a videoconferencing platform. Unlike Zoom, the platform has been purposefully designed with college and university faculty members and students in mind...

—
Lindsay McKenzie
Insider Higher Ed








Coursera Founder Launches Zoom Challenger For Higher Ed

Engageli is more like a classroom," says Scagnoli. She likes the fact that instructors can easily monitor "tables" and that students can text one another or the entire class in real time. Visually, instructors can more easily keep track of individual students if they see their faces around a virtual table.

—
Susan Adams
Forbes Staff, EDUCATION


Coursera Couple Returns to Higher Ed With $14.5M to Recreate In-Person Learning, Online

Engageli aims to foster social interactions among students and instructors. One feature that Avida was keen to show off is the setup of an online class. Students are "seated" in virtual tables, in groups of up to 10.

—
Tony Wan
Managing Editor



Coursera's co-founder thinks Zoom doesn't work for learning. So she built an alternative.

There's so many questions about education that we've never been able to get rigorous answers to, because we just haven't been able to perform an experiment where we can measure outcomes," Koller told Protocol. "Now, we can actually do that.

—
Biz Carson
protocol
Pandemic, Zoom inspire new online learning platform from Coursera founder and VC husband

The Palo Alto startup has developed technology for live virtual learning that it says provides many tools and features that make it a better educational platform than Zoom and others being used during this year's pandemic.

—
Cromwell Schubarth
TechFlash Editor,
Silicon Valley Business Journal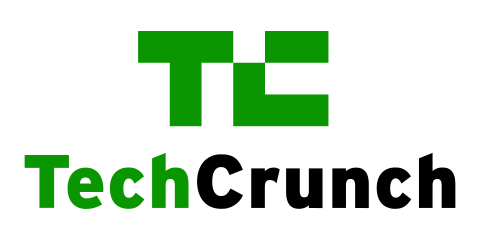 Engageli comes out of stealth with $14.5M and a new approach to teaching by video remotely

The platform lets teachers create "tables" where students sit together in smaller groups, where they can work together. With tables, the idea is that either an instructor — or in the case of large classes as you might get with university seminars, teaching assistants assigned to tables — can engage with students in a more personalised way.

—
Ingrid Lunden
Editor,
TechCrunch
Engageli launches with $14.5 million to bring digital learning to universities

A major facet of Engagli's platform is that it supports study groups and breakout sessions, with the ability to share and discuss learning material and exercises collaboratively within each group.

—
Paul Sawers
Staff Writer
Venture Beat


Daphne Koller and Dan Avida's startup raised $ 14.5 million from BRM

The platform developed by Engageli includes a combination of tools that enable higher education students to learn optimally in the virtual world. The company, which is headquartered in the United States, intends to establish a development center in Israel.

—
Meir Orbach
Editor
Calcalist, Israel

Engageli Raises $14.5 Million to
Build Inclusive Digital Learning Platform
Flagship Product Fosters Superior Teaching and Learning Experiences, Optimizes Student Success
PALO ALTO, CA – October 14, 2020 – Engageli, an inclusive digital learning platform, launched with $14.5 million in seed funding. The company is co-founded by Dan Avida, Stanford emeritus professor Serge Plotkin, Coursera co-founder and Stanford adjunct professor Daphne Koller and Jamie Nacht Farrell, a former executive at 2U and Trilogy. Engageli was designed to optimize student success and deliver engaging teaching and learning experiences across a broad spectrum of needs for higher education.
The rapid shift to remote learning, accelerated by the pandemic, is leading to considerable reduction in student success, impacting the most vulnerable individuals and further contributing to social inequality across education. Engageli is built to address these challenges head-on by:
Fostering deep engagement between instructors and students and course content, both in-class and online;
Creating a flexible learning environment that enables organic and seamless peer-to-peer collaboration and social interaction;
Increasing student and teacher success via unprecedented collection of analytics to improve the learning experience over time and;
Promoting an inclusive learning environment that is universally accessible and that enables instructors to interact with the students who need it most.
"We've created a platform, built from scratch, specifically designed to improve student success." said Dan Avida, CEO of Engageli. "Human connection, interaction and inclusion are critical ingredients for engagement and transformative learning in any classroom and Engageli was built on those fundamentals," added Daphne Koller, co-founder and board member of Engageli. "The Engageli platform gives students and teachers a place to communicate, exchange ideas, work out problems and learn content at a deeper level."
The Engageli platform encompasses a host of unique tools, specially designed to enrich the inclusive digital learning experience, including table groups and dynamic breakout sessions, instant integration of polls, quizzes and interactive exercises to test knowledge of course content and gallery view and fixed seating with real time engagement data for instructors to better interact with students, regardless of class size.
"To achieve real change in online learning live sessions, we were looking for platforms specifically created to accomplish meaningful and dynamic class interactions," said Norma Scagnoli, Assistant Dean for Education Innovation & Chief Learning Officer at University of Illinois at Urbana-Champaign. "Engageli is not an off-the-shelf web conferencing solution. It is an authentic, purpose-built learning platform with considerable functionality designed to drive student success and better learning outcomes, while also facilitating the instructor experience in this challenging instructional setting."
"Dan, Serge and Daphne have repeatedly built fast-growing, extremely successful companies. I am so fortunate to be working with them again." said Alex Balkanski. "Investing in a company linked to education is incredibly important to me on a personal level, and Engageli has the potential to enable a truly transformative learning experience.
Engageli is currently piloting its platform with a select group of higher-ed institutions. Please contact pilot@engageli.com to learn more about this exclusive, invite-only opportunity to shape the future of online education.
About Engageli
Engageli is a digital learning platform optimized for student success and that delivers engaging teaching and learning experience across a broad spectrum of needs for higher education. The company was founded in 2020 by Dan Avida, Serge Plotkin, Daphne Koller and Jamie Nacht Farrell. Engageli has raised over $14 million in funding.